Pastor Patrick Edet, General Overseer of Grace Family Outreach also known as Commonwealth of Champions has dedicated his second child to God Almighty.
The dedication service took place at Ibom Hall, IBB Avenue, Uyo, Akwa Ibom State.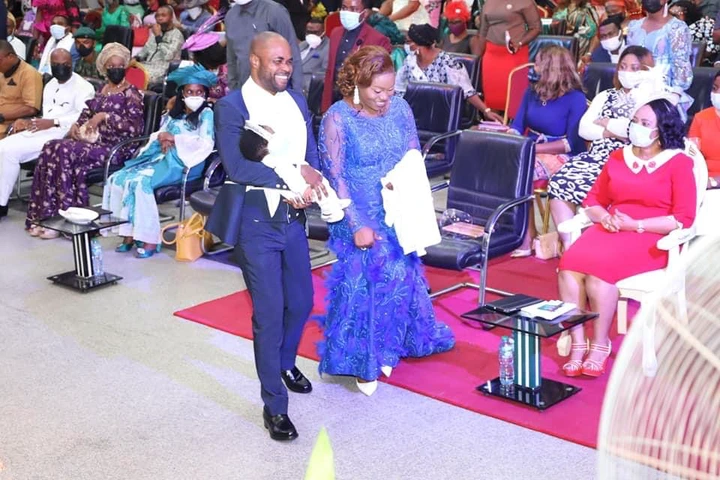 Pastor Edet and wife, Inyene with the baby going for dedication
Pastor Edet, a former Roman Catholic Church priest, dedicated his first son, Ukara-Yahweh on Sunday, March 14, 2021.
In 2018, Edet married to his longtime friend, former Inyene Sampson Akpan, and they are currently blessed with two beautiful children- a girl and a boy.
They wedded on March 17, 2018 and dedicated their first daughter- Mbiet-Yahweh on October 13, 2019.
Recall that in July 31, 2017, Edet resigned as a Catholic priest to focus on his ministry- the Grace Family Outreach- the longest radio and television programmes.
While announcing his resignation on July 31, 2017, Edet said "the resignation marked the beginning of 'freedom' for his spirit and soul. He held that the catholic hierarchy has kept his life caged and he wanted to be free to better serve his God.''
His resignation was accepted by the Titular head of the Catholic Church, Pope Francis.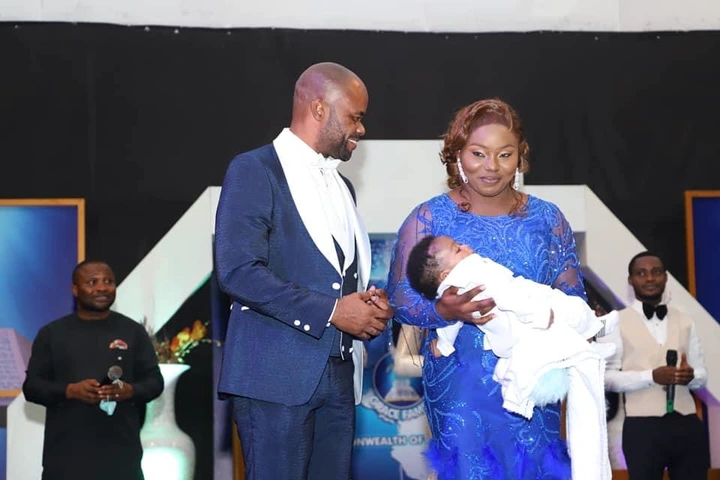 Pastor Edet and wife, Inyene with the baby